Jumpblues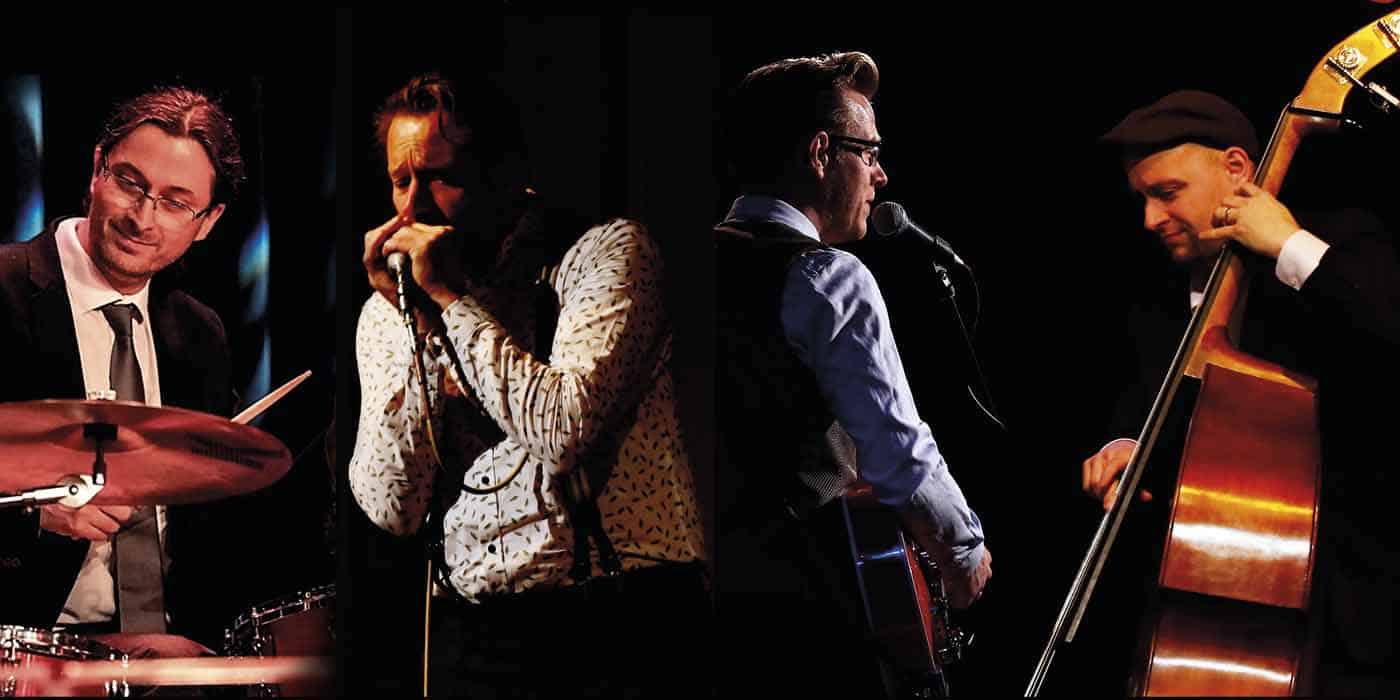 Ein authentischer Auftritt in Sound und Optik sorgt für das besondere Feeling der 50'er und 60'er Jahre. Eigene Songs und Covers der Blues- und Rock'n'Roll-Ära bilden so ein feines Vintage-Programm.
The authentic appearance in visiual and sound  serves the special feeling of the fifties and sixties. Originals and covers of the Blues and Rock´n´Roll-era generate a fine vintage program.
Line-Up: Hendrik Frommhold (git/voc), Giancarlo Pace (upright bass), Jol (harp), Boris Borisov (dr).
Powered by Stadtbäckerei Klausberger
https://chilkats.com/media.html
https://www.youtube.com/watch?v=Ekc00zCr8I0
https://www.youtube.com/watch?v=Hl5pCZ4RRmc&t=5s